日本語の版:http://ameblo.jp/eternalkirichan/entry-11210948290.html


This is basically a filler post because my scanner is being a pain and won't properly scan my pictures.Images come out not only enlarged, but blurred. Gross. My dad said he'd take a look at it for me, so by my next entry, there should be plenty to share =).
In other news--INCEPTION. This movie was my life this week. Someone put an idea in to my head and that idea continued to evolve until it drove me crazy. It all began with a picture that M-san posted of us, and some comments people jokingly made about said image. And unfortunately, this all took place over FACEBOOK.

I don't post things there for comments or likes. I post them there for people I love who are far away. If you don't have anything nice or relevant to say, how about not saying things at all?

I originally joined facebook to keep in touch with my friends living in the US. But lately, everyone posts so much junk there that it's become too tiresome to filter through everything. Many of my friends are also too busy posting random junk to bother keeping up with anything else. They take pictures of every move. Every step they take. Post their every thought, no matter how odd....

It really is overwhelming.

Uhm, Also, I added my Poupee marker to my sidebar! If you haven't already added me there, DO IT NOW! =D Yay!
★★★


As promised, I called M-san as soon as I returned from Kansai and we made plans to meet at the station near his house for some dinner and karaoke. We ate until our stomachs were full and sang until we could sing no more. Once our time was up, I thanked him for a wonderful night and gave him the usual, "We have to do this again sometime." He told me he'd take a trip to the US and visit me, but I brushed it off as small talk. As I cross the ticket gate he says to me, "Make sure you message me when you reach the hotel!"

I message him once I'm at the airport, sitting in the lounge, eating some green tea ice cream. "I'm about to get on the plane, Thanks for everything!" I write, because I'm not sure what else to tell him. Without bothering to wait for a reply, I turn off my phone and get on the plane.

When I arrive in Florida, I check the time. Surprisingly, I'm 20 minutes ahead of schedule. Taking out my phone, I head down to baggage claim and lean against a pillar, playing a game as I wait. I'm trying to ignore the fact that as much as I don't want to think about this kid, he's still on my mind.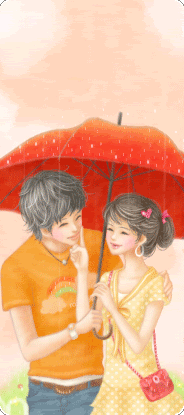 Some months later, I'm standing in the exact same spot, playing the exact same game, still waiting. Only this time, I'm not waiting for a ride. I'm waiting for him. Just as I'm about to break my previous high score, a hand covers my phone and I quickly look up. The guy standing in front of me is tall with lightly tanned skin and dark hair. I blink, confused. "Why didn't you wait by the gate for me? I was looking everywhere for you," he says to me, and its only then that I smile, realizing it's M-san. We catch up as we gather his bags, head out to the car, then head home. It's late. He's hungry and needs rest. "Plus, tomorrow we're gonna have a blast," I finish off as we reach the house, but I don't tell him what I have in mind.
M-san sets his things in his room, takes a shower, then invites himself in to my room, making himself comfortable on my bed. "Hey, do you still have the pictures from when we first met?" He suddenly asks. I'm taken back by his question, but grab my photo album. "I do," I answer, opening it to the proper page, "Why?"
"Just wondering," He's looking at the pictures, "I thought maybe you threw them away. We need to take new ones at...where are we going tomorrow?"
"I never throw away pictures, and I'm not telling you where we're going."
Nodding, he puts the album aside and grabs a notebook I have sitting on my night stand. He flips through it and I immediately try to snatch it away. "What's Busch Gardens?" He asks me, rolling over to lay on top of the notebook.
"It's where we're going tomorrow, now give that here!"
He gives it up and stands, telling me he's going to get some sleep. I wish him good night and let him leave. A few minutes later, I hear him in the next room, "Woooooooaaah!! I'm going to BUSCH GARDENS!" All I can do is laugh.