forever_wandering
We took a trip to a Spanish-style garden, where they had this gorgeous bell tower. It's a shame we didn't think to pack a bentou because the weather was just perfect for a picnic! We spent the day walking around the garden, feeding fish and chasing squirrels. It would have been nice to go in to the tower, but it turns out you have to have a kind of membership in order to enter, and the membership was too expensive, so we just enjoyed it from the outside. Every half-hour, the bells would ring and play a different Christmas melody. It was quite cute!
It was built by the Dutch sometime during the 1920's in honor of the guy who had wanted to create the park in the first place.
M and I had our first major issue, which involved me just walking away for almost two hours and not talking to him for some time after that. When I did finally talk to tell him why I had gotten angry, he only snickered and said "Oh okay," which made me mad all over again.....
Sometimes it's like talking to a wall, honestly.
A friend of mine who is very in to gyaru, gave me a reddish-brownish wig as an early birthday present. Before we went out today, I put it on for her so she could see how it turned out and I was surprised at the difference. It really made me miss having chemically straightened hair as opposed to this wavy mess I now have. When my hair is straightened, it actually looks very much like the wig, give or take a few inches. Anyway, I think I'll be taking the wig and wearing it around Tokyo during my last few weeks of freedom before I before I begin working! Unless I start straightening my hair on a daily basis again.... I don't really want to do that though because I don't want to damage my hair. I need it to grow out so that my waves aren't so poofy....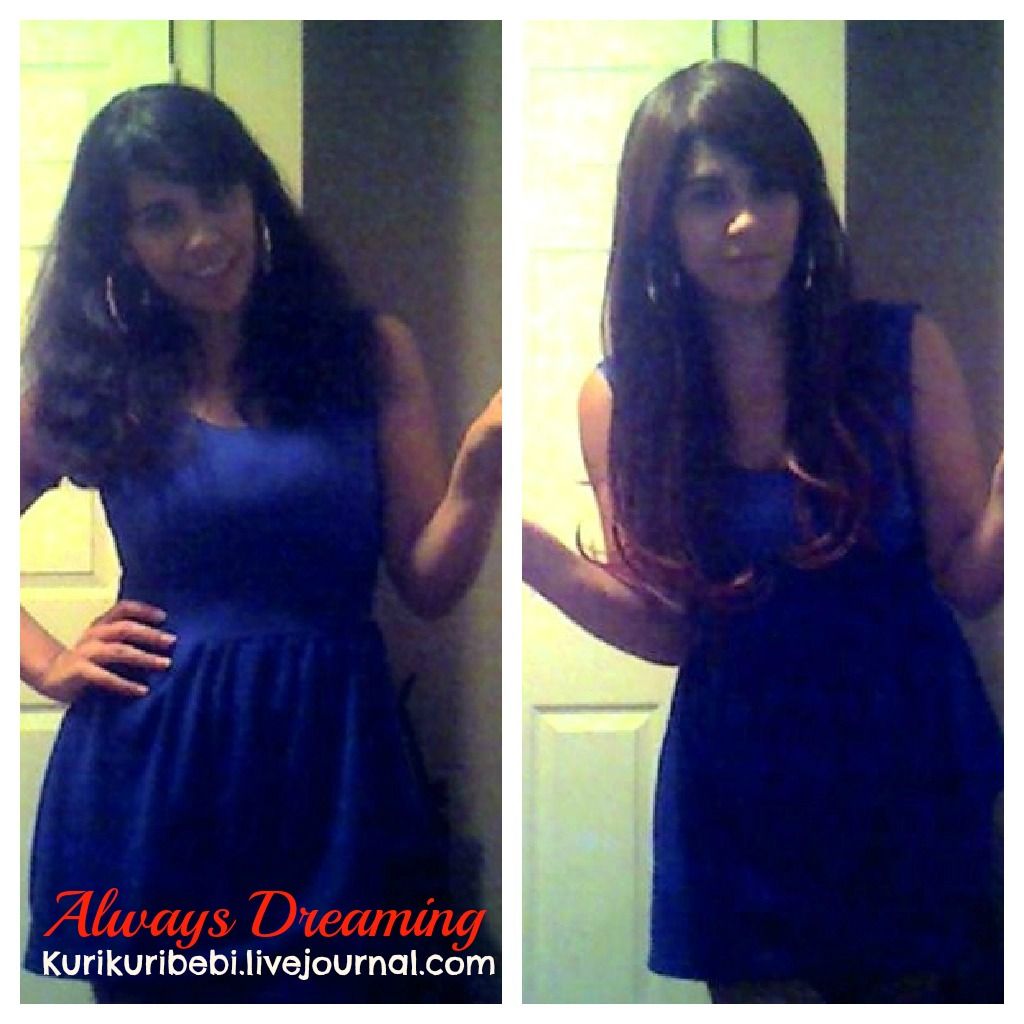 Speaking of birthdays, mine is less than 10 days away and I've finally decided that I really don't want to do anything. I won't even buy myself a gift. Instead I'm going to save the money for my trip to Kawagoe (川越市) in Saitama.

I had gone once before, but at the time, I couldn't appreciate how beautiful historical settings were. I love going to places that make me feel like I've stepped back in time. I'd rather spoil myself in Kawagoe than spoil myself here =) I wonder if it's as nice as everyone says.
読んでくれて、ありがとうございました!
♥
♡Zia
♡
♥