Even though I've been mending a lot of my old clothes to fit me now that I've lost some weight, I still needed to buy a few shirts, dresses and bottoms because I'm not mending fast enough and I hate being left with nothing to wear. I didn't want to spend a lot of money though, so I went to a second hand shop and bought 5 pieces of clothes for only about 1800yen ($23.00).
Two dresses, two tops and a skirt.
The pieces are a little out of my comfort zone, but I'm trying to get to know myself better and build my confidence, so I need to explore different sides of myself.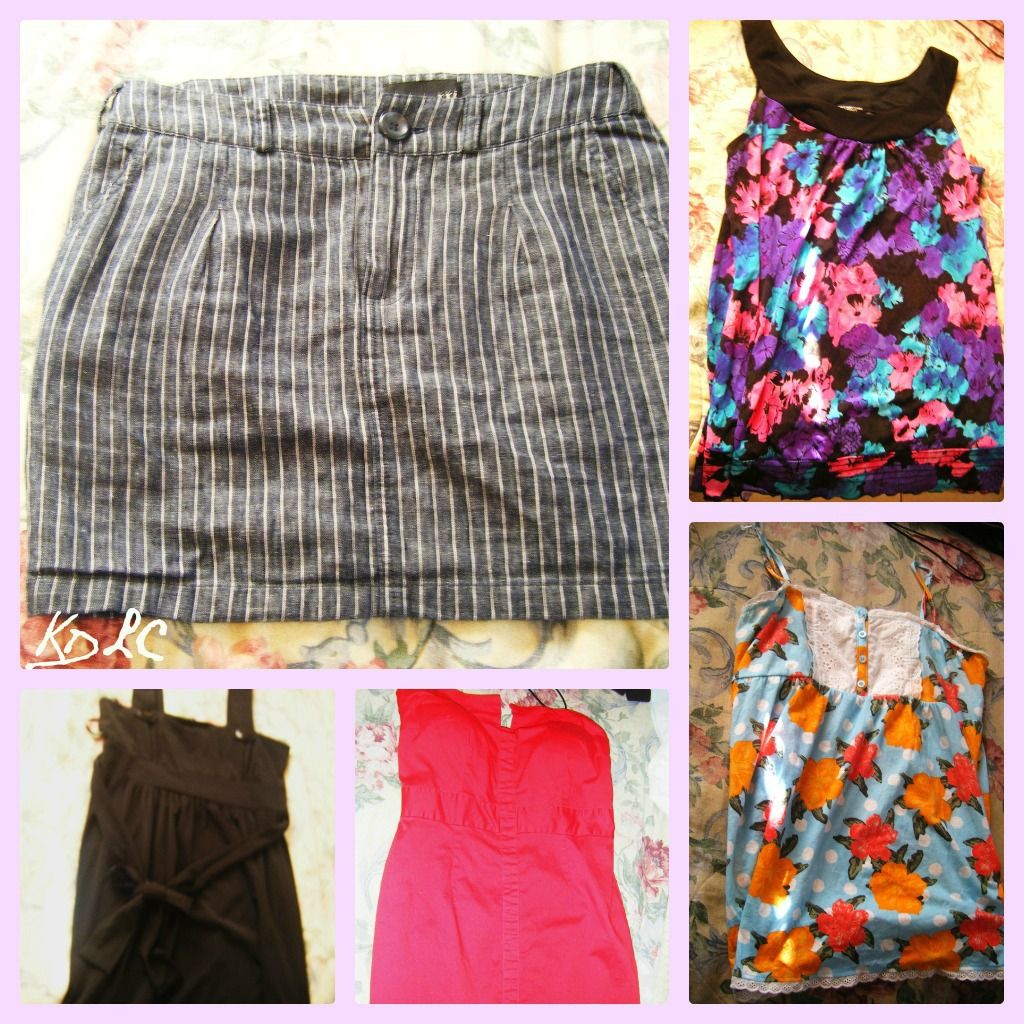 I started reading アノトキのイノチ (Life back then) by Masashi Sada, because 神様のカルテ (In his records) was just too dull for me. I had always thought it would be all the kanji that would make me struggle through this book, but in the end, the characters were just too dull for me and reading became a chore. アノトキのイノチ is really good so far though! As soon as I finish it, I want to watch the movie.
My trainer switched up my workout routine, making it shorter but a hell-of-alot harder. He has a few more routines set up, since I should be switching my work-outs every two weeks or so for maximum results. He helps me out because I'm a friend of a friend,so we only meet once a week to play the work-outs, and at first I thought it wouldn't be enough, but it is.

I'm still vacation planning. There are only 13 days left until it's time to have some fun and I still have no idea what will be going on. I ended up finding a bunch of places but they need to be narrowed down and reservations need to be made..... I don't know why I don't feel motivated to get things going. Maybe I'm just exhausted between dance, kickboxing and running.....